2 Girls and 3 Harps Versus Black Sabbath's 'Iron Man'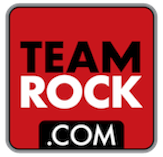 Identical twins Camille and Kennerly Kitt, better known to citizens of the internet as The Harp Twins, have released a cover version of Black Sabbath's Iron Man. The doom-laden drums and churning riffs that characterised the 1970 classic have been replaced by something altogether more graceful, yet the original's feel of imminent doom has been retained.
"Iron Man by Black Sabbath is one of our favorite classic heavy metal songs," say the twins. "To get a wide array of sounds, we use fuzz distortion on our electric harp and well as numerous mechanical techniques on our acoustic harp, including hand percussion and pedal buzzes. We love arranging complex songs in a way that we can play live at our shows, exactly as you see and hear them in our videos! No loops, overlays, or backtracks!"
Watch the video above.
RELATED VIDEO: Black Sabbath Receive Classic Rock's Living Legend Award