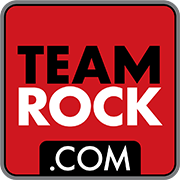 Gene Simmons has apologized after he reportedly disrupted a meeting while visiting the Fox News network last week.
On Friday, a Fox News source told the Daily Beast that the Kiss bassist barged in on a staff meeting, introduced himself by exclaiming, "Hey chicks, sue me!", then proceeded to pull open his shirt to reveal his torso, tell jokes about Michael Jackson and pedophilia, tap attendees on the head with copies of his new book, and insult their intelligence.
Simmons has now issued a statement saying he's "sincerely sorry" although he states that what was reported to have happened has been "highly exaggerated and misleading."
Simmons says (via the Daily Beast): "I have appeared frequently over the years on various Fox News and Fox Business programs and have a tremendous amount of respect for the talented women and men who work there.
"While I believe that what is being reported is highly exaggerated and misleading, I am sincerely sorry that I unintentionally offended members of the Fox team during my visit."