Watch New Footage From The Dio Hologram Tour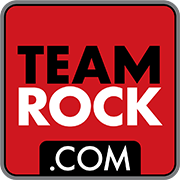 Dio Disciples have shared a two-minute video clip showing the hologram of Ronnie James Dio from their show in Bochum, Germany, last night.
It was the first night of the Dio Returns tour, which has the backing of Dio's widow Wendy.
She previously told Rolling Stone: "Ronnie was always wanting to experiment with new stage ideas and was a big Disney fan. With this said, I am sure he is giving us his blessing with this hologram project.
"It gives the fans that saw Ronnie perform an opportunity to see him again and new fans that never got to see him a chance to see him for the first time.
"We hope everyone will enjoy the show that we have all worked so hard to put together."