TSA Discovered Record Number of Firearms in Carry-On Bags in 2017
Trying to carry a gun in your carry-on has never been so popular according to a new report issued by the Transportation Security Administration on Tuesday.
A record-setting 3,957 firearms were discovered in carry-on bags at 239 airports across the United States in 2017, averaging about 11 firearms per day. Around 84 percent of the guns were loaded when found according to the report. A chambered round was found in 34 percent of the total firearms discovered by the TSA.
Hartsfield-Jackson Atlanta International Airport was the most popular airport for passengers to try and pack heat. In one money, the airport in Atlanta discovered a whopping 31 firearms at checkpoints set up by the TSA. Hartsfield-Jackson Atlanta International was also king of the carry-on gun with more than 240 firearms discovered there in 2017.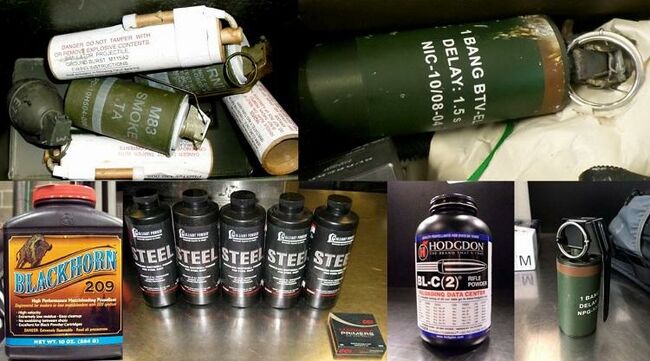 TSA agents weren't just uncovering guns. In 2017, agents also discovered passengers attempting to carry on prohibited items like flashbang grenades, smoke grenades, and even a one-pound bottle of gun powder. While properly packed ammunition is allowed in checked bags, gun powder is strictly prohibited by the FAA at all times.
In case you're thinking about updating any future travel plans, here are the top ten offending airports and how many guns the TSA discovered in 2017:
Hartsfield-Jackson Atlanta International Airport (ATL): 245 (222 Loaded)
Dallas/Fort Worth International (DFW): 211 (165 Loaded)
George Bush Intercontinental Airport - Houston (IAH): 142 (124 Loaded)
Denver International (DEN): 118 (102 Loaded)
Phoenix Sky Harbor International (PHX): 115 (109 Loaded)
Tampa International (TPA): 97 (90 Loaded)
Orlando International Airport (MCO):

94 (82 Loaded)
Dallas Love Field (DAL): 93 (81 Loaded)
Nashville International (BNA): 89 (71 Loaded)
Seattle–Tacoma International Airport (SEA): 75 (60 Loaded)
Photos: TSA.gov/Blog/Getty Images