Wild Day on Wall Street Sees 1,100+ Point Plunge
The Dow Jones industrial average shed 1,178 points on Monday, shocking investors who were still reeling from Friday's drop of 666 points. At one point, the Dow fell more than 1,600 points during intra-day trading, but quickly recouped half of that loss within a few minutes. The Dow's gains for the year are now gone as of the close today. Monday's decline brought the Dow down 4.06% to 24,345.75. That's the first time it's closed below 25,000 since January 3rd.
Monday's decline also spelled trouble for other major indexes including the S&P 500 which lost 73 points, and the Nasdaq composite, which dropped 181 points to 7,059.
Two days of steep losses have been prompted by turmoil in the bond market and signs of higher inflation and interest rates. Yields on the 10-year Treasury notes spiked to a four-year high of 2.85% on Friday, making bonds appear more attractive than stocks for many investors.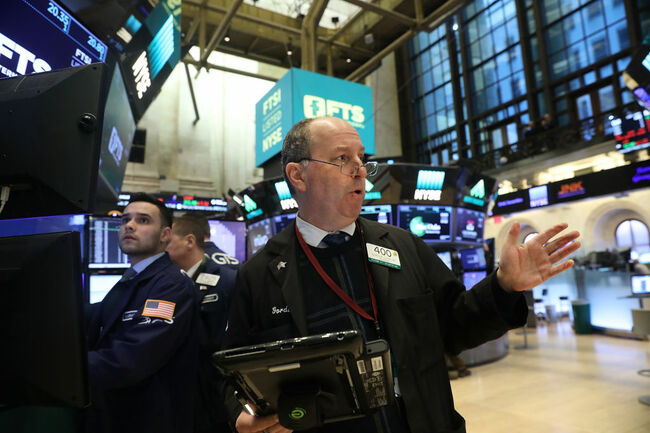 If the steep drop continues, it will be the first two-day 1,000-point drop for the Dow since August 2015 when concerns about the Chinese economy prompted a sell-off. Investor experts say even with the last few days, the Dow is still up by 20% and that
The crashing Dow seems antithetical to the U.S. economy which looks very healthy from an outsider's perspective. Friday's jobs report was a robust one, with more than 230,000 jobs added in January, and wages have grown at the fastest pace since 2009.
Photo: Getty Images