United Airlines Could Be Held Liable Over Dead Puppy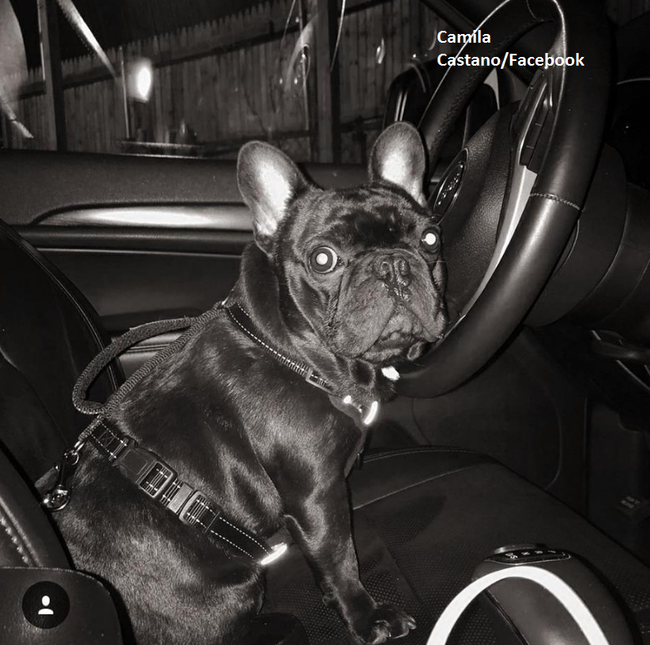 Outrage over the death of a puppy that was forced into an overhead bin on a United flight between Houston and New York City has been growing online, and now according to some legal experts, the airline may be on the hook for a lot more than just a ticket refund.
A mother along with her two children were traveling with the ten-month old French Bulldog puppy Monday night when a flight attendant insisted they place the dog's TSA-approved carrier in the overhead compartment. When the family tried explaining there was a dog inside the bag, the flight attendant insisted, placing the pup into the overhead bin for the duration of the four-hour flight.
When the family arrived to LaGuardia, they say their puppy was dead.
The flight attendant told the airline that she didn't realize there was a dog inside the carrier, but posts online from witnesses to the incident conflict with that account. They say the mother tried explaining several times to the flight attendant that there was a dog in the bag.
Illinois law states that not only is the woman entitled to get the value of the dog, but also money for "emotional distress suffered by the owner." In addition to that, the dog's owner could be eligible to get up to $25,000 in punitive damages if a jury believes that the dog died from abuse or neglect on the part of the flight attendant.
The latest public relations disaster comes after the airline recently promised to put employees through 4 hours of "compassion training." The training was prompted by another horrific incident on a separate United flight during which a doctor was dragged screaming off a plane.
Maggie Gremminger, a passenger on the flight who witnessed the exchange, posted the mother's story on Twitter where it quickly went viral.
"I want to help this woman and her daughter. They lost their dog because of an @united flight attendant. My heart is broken," Gremminger wrote on Twitter.
United's pet policy on their website states pets must be carried in a TSA-approved carrier.
"A pet traveling in cabin must be carried in an approved hard-sided or soft-sided kennel. The kennel must fit completely under the seat in front of the customer and remain there at all times."
In a statement issued by United, the company took full responsibility for what happened to Kokito.
"This was a tragic accident that should never have occurred, as pets should never be placed in the overhead bin. We assume full responsibility for this tragedy and express our deepest condolences to the family and are committed to supporting them," the airline's statement said.
The airline says they're investigating what happened and how to prevent a situation like this from occurring again in the future.