Florida High School Requires Clear Backpacks Following Shooting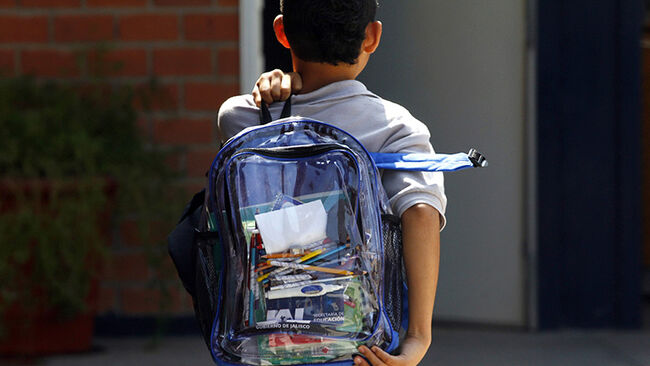 Marjory Stoneman Douglas High is instituting a new policy to help keep students safe following a shooting that left 17 students dead. The school will require all students to use clear backpacks, which will allow school officials to see what the students are carrying around in their bags. The backpacks will be provided to the students at no cost. Broward Schools Superintendent Robert Runcie laid out the school's new security policy in a two-page letter sent to parents. In addition to the clear backpacks, the school will also require students to wear identification badges at all times. He said the school is working on a new security plan that will funnel all visitors through one entrance, and enhance the surveillance system at the school.
The District has expedited the completion of Single Point of Entry measures for campus visitors, which use fencing and door systems to limit access to one entrance. This work will be completed at all schools by the end of this calendar year or the first quarter of 2019 at the latest.
Runcie said the new backpacks and identification cards will be handed out to students when they return to school on April 2nd.
Not all students agree with the policy. A few students complained about the policy on Twitter. Instead of forcing students to use clear backpacks that "make us look stupid," they are demanding that legislators pass strict gun control laws.
Photo: Getty Images