Carnival Offers Teen Free Cruise In Exchange For His Snapchat Handle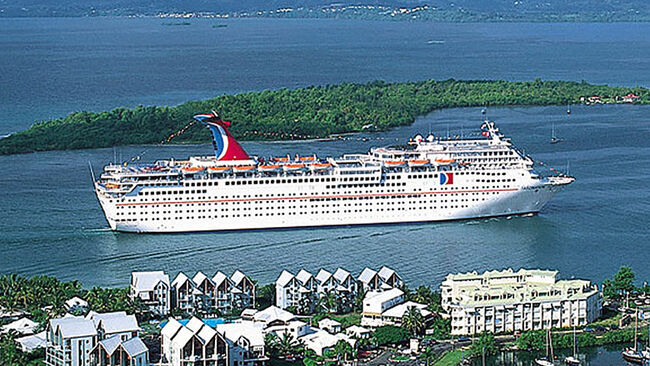 A self-described "Carnival Cruise superfan" has been offered a free cruise in exchange for his Snapchat handle. Carnival Cruise Line offered 15-year-old Darian Lipscomb a free trip for him and his family on the maiden voyage of their newest ship the Carnival Horizon if he gives up his Snapchat handle @CarnivalCruise.
Lipscomb started the account when he was nine-years-old while his family on a Carnival Cruise so he could share his adventures with his friends.
The cruise line spared no expense in making the offer. They spent a week posting signs across his hometown of Prospect, Virginia featuring their new "chief fun officer, NBA star Shaquille O'Neal, asking, 'Hey Prospect, does anyone know Darian?'" When the time finally came to make the offer to Lipscomb, they rolled up to his house with a giant truck that had his name on the side.
"I answered the door, walked outside and saw my name on a big truck. I was really surprised," Darian said.
He said he accepted the offer and his family will leave for Barcelona on March 31st. The 14-day cruise will make stops in Malaga, Spain, Lisbon, Portugal and Halifax, Nova Scotia before docking in New York City. The cruise line said the Lipscomb's will be the first passengers to board the new ship, and there will be other surprises waiting for the family during the trip. The trips are worth an estimated $5,000.
"We thought this would be a fun way to claim our handle and reward a 'superfan' at the same time," Robyn Fink, a spokesperson for Carnival Cruise, said. She described the trip as a "once in a lifetime" experience.
Lipscomb said he wasn't sure what his new Snapchat handle would be, but joked he might use the name of another company.
"I'll have to think up another name. Maybe another company name," he joked.
Photo: Getty Images