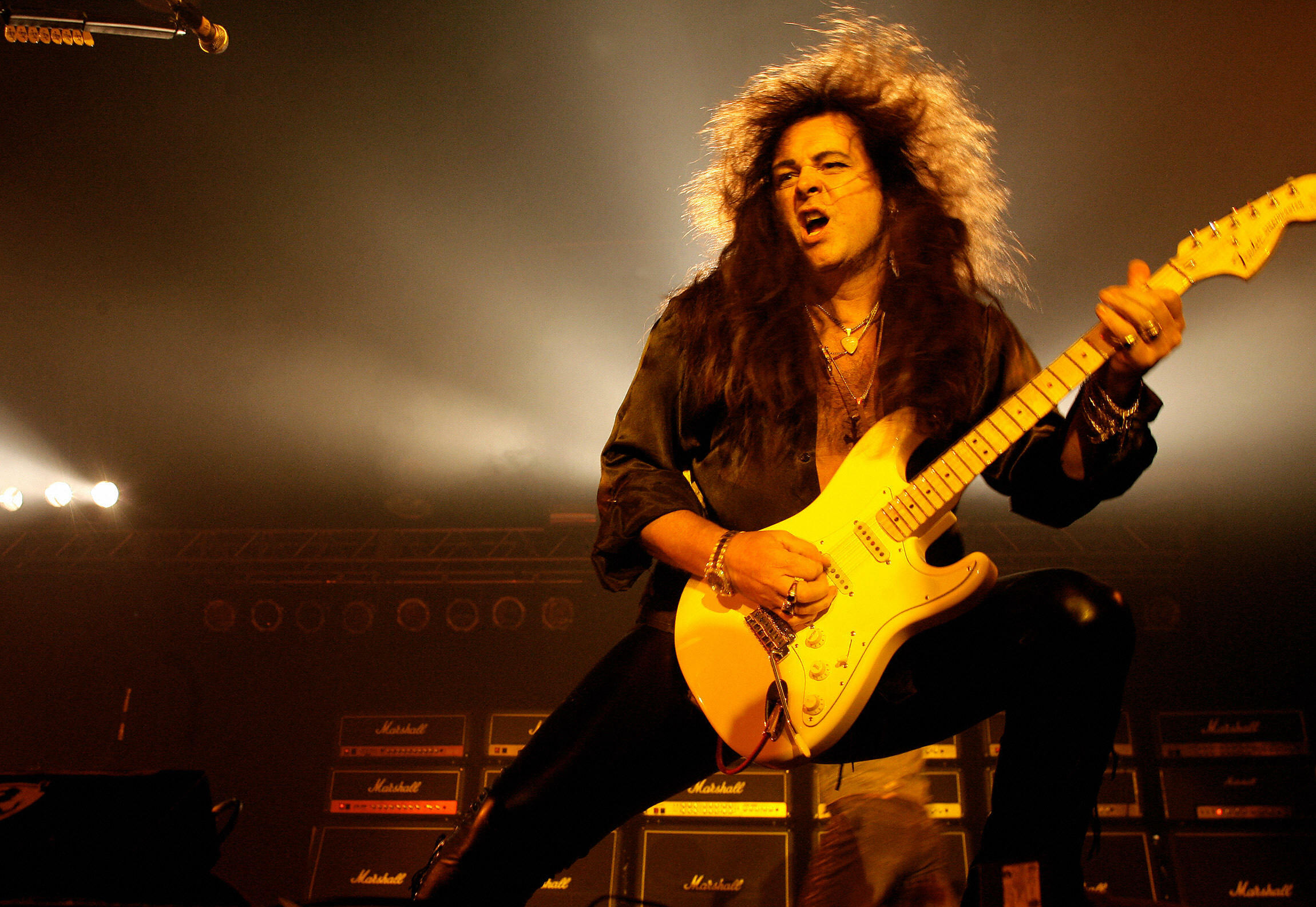 Yngwie Malmsteen plays The Chance in Poughkeepsie this Saturday, Dec. 7 at 7:30pm.
Swedish guitarist Yngwie Malmsteen, who became known for his neo-classical style of heavy metal, is "arguably the most technically accomplished hard rock guitarist to emerge during the 80s" according to Steve Huey of AllMusic.Time Magazine named Malmsteen one of the 10 greatest electric guitar players of all time in 2009. Classic albums from Yngwie Malmsteen include Rising Force, Marching Out,Trilogy, and Odyssey. I've seen Yngwie a few times over the years and he's always an amazing sight to see. The man is incredible.
Tickets for Yngwie Malmsteen with guests: Last Pharaoh, Dyspell, and Libricide are on sale and available through ticketweb.com and the Chance box office at 845-471-1966.
Photo credit: RICHARD A. BROOKS/AFP/Getty Images